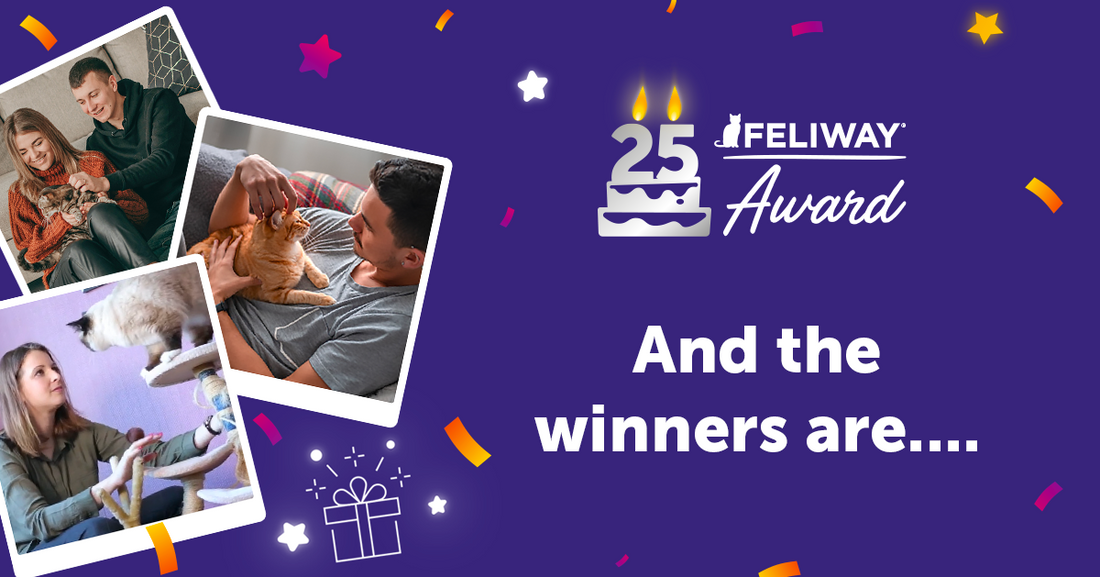 And the National Winners are... FELIWAY 25 Award!
Today, we're thrilled to announce the NATIONAL winners of the FELIWAY 25th Anniversary Award.
Thanks to everyone who took part: there were so many amazing stories that were shared for the public to vote on.
The FELIWAY 25 Award Jury had a difficult task to select which stories won the prize from the fabulous finalists. After the Jury's deliberation we can now announce the results for the United Kingdom.
Cat Parent Category National winner is:
Cat Professional Category National Winner is:
Congratulations to both of these winners! The Jury will decide on International winners for each category from the National Winners, so good luck to our cat Professional Maria and Hugh's Cat Parent, Louise!
Stay tuned, as the International winners will be announced during the Cat Lovers Show on the 25th of November.
We hope to see you there!