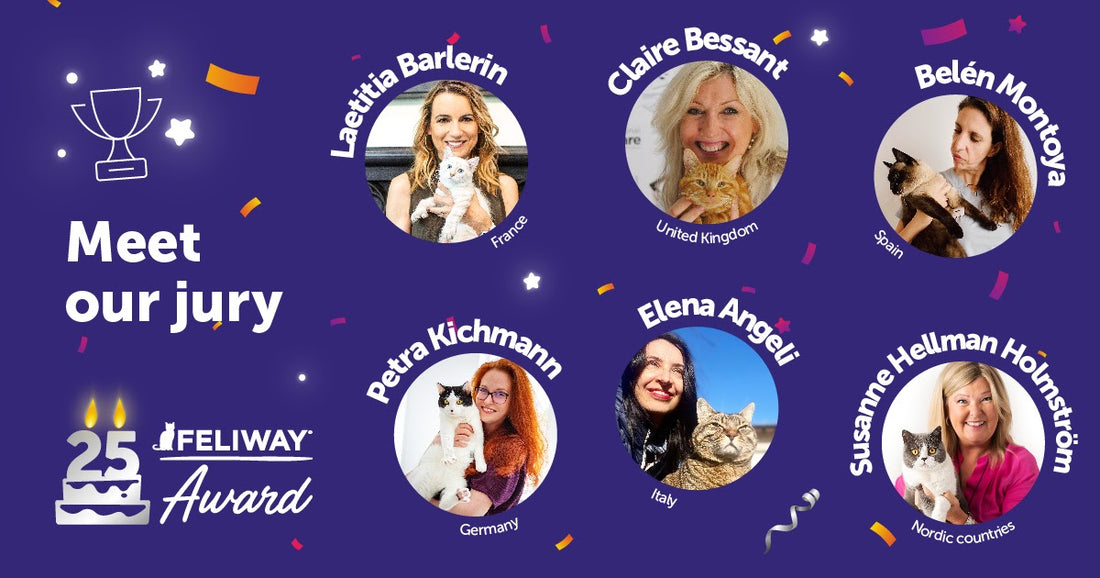 Discover the FELIWAY 25 Award Jury!
FELIWAY is celebrating 25 years of cat wellbeing expertise and innovation this year.
The FELIWAY 25 Awards are a fabulous opportunity to celebrate the achievements of Cat Parents and Cat Professionals who do their best to ensure the wellbeing of cats that they care for and find solutions to live Happy Together with the cat(s) in their lives.
We have been delighted to see the stories you have submitted and shared. Entries are now closed and the top stories voted by the public have been contacted.
The FELIWAY team is delighted to present the Jury members that will celebrate with us this anniversary. They will soon be having the tricky task of selecting the National and International Winners in each category! We are excited to introduce you to this wonderful group of cat lovers.
Elena loves cats, social networks, the colour pink and Winter. In 2010 she founded, with her husband, the Association Amici di Chicco (Chicco's friends); the first in Italy to fight  prejudices about cats, especially those related to adult and elderly cats. Psychologist, feline relationship consultant, scholar of cats' cognitive ethology, author of the Cat Empathy Map and the book "La Psicologa dei Gatti (The cat's psychologist). over the years the blog has become a reference point for many cat lovers and a meeting place to talk about cats.
Laetitia is a veterinarian. She graduated from the National Veterinary School of Alfort and holds a DEA in animal behaviour. In addition to her professional practice, she hosts the documentary series "The Secret Life of Cats" on TF1 and acts as a veterinary columnist in various TV shows (La Quotidienne on France 5, "Club Lumni" on France 4, "Animaux stars" on Animaux TV , France 5 "Samedi tout prix"). She is the author of books on animals (including "Cats: Everything They're Trying to Tell Us") and contributes to various professional journals (La Dépêche Vétérinaire, L'Essentiel, l'actualité vétérinaire).
As the Chief Executive of the charity International Cat Care, Claire works with the staff, senior management team and the trustees in the development of the charity and to take forward International Cat Care's vision to enable people to better understand cats to improve their welfare. Claire joined iCatCare 26 years ago. Following a degree in Animal Physiology and Nutrition, time spent at an advertising agency and working for The Veterinary Record, she took on the role of editor of the charity's journal, before becoming Chief Executive. Claire has written 10 books on cat care and lives with three moggies, one ginger called Chilli, one white called Oreo (or more often Mr White) and tabby Mello who live the ultimate cat life in the countryside doing cat stuff!
Susanne is a certified cat behaviour advisor and has helped thousands of cats over the years to be understood by their owner. She is a frequent guest on both television and radio to teach people more about cats. Susanne has bred British Shorthair cats since the early 1980s, and has written five cat books.
Petra has been blogging for more than 7 years on Großstadtkatze.de about her five cats Katie, Mary, Elli, Rosi and Lucy. She has also been active on Facebook from the start, and other channels such as Instagram, Pinterest, Twitter and TikTok have been added over the years. Before starting her blog, she was editor-in-chief of a small youth magazine in Dresden. Her main concern is the harmonious and species-appropriate coexistence with our beloved cats. She knows exactly what is necessary for this and therefore values the positive effect of FELIWAY very much.
Belén is a veterinarian specialised in feline medicine, who defines herself as a true crazy cat with a restless mind. She is the creator of the Thinking about Cat project, whose purpose is to bring feline specialisation closer to veterinarians through her experience and advice, through a blog, courses etc. She also has a successful Instagram profile, which is followed not only by professionals but also cat-loving caregivers who want to learn more about the health and well-being of their pet. Belén is an example of passion, perseverance, and creativity. She has become a benchmark in feline medicine in Spain.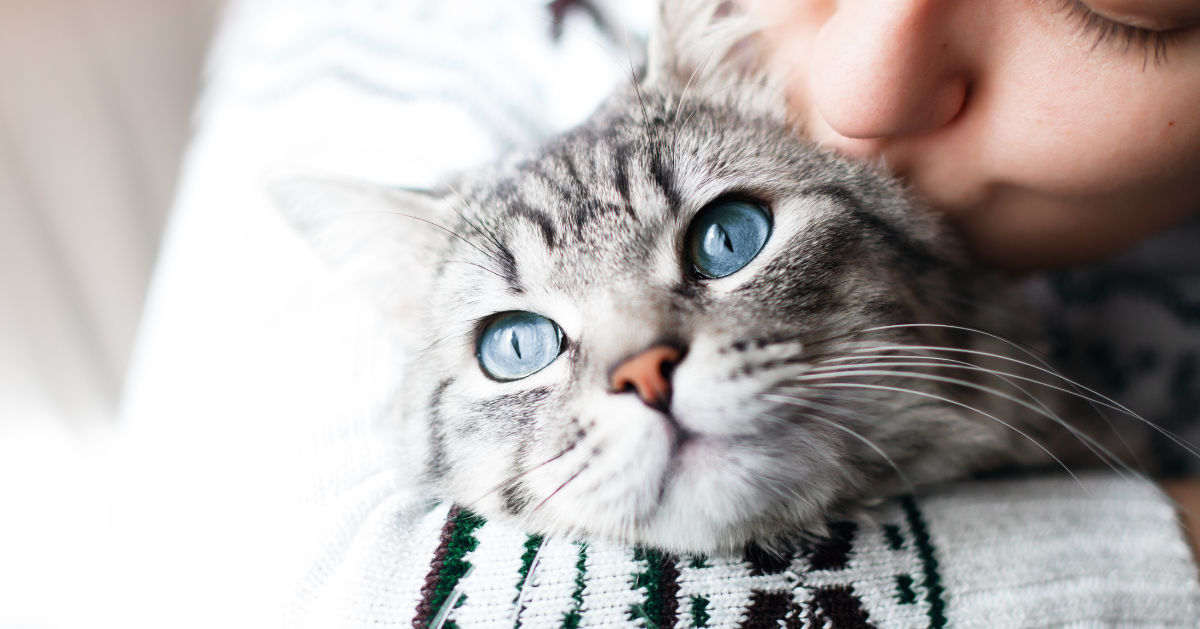 We are thrilled to have such dedicated and esteemed cat lovers as Jury members. They all contribute hugely to improving the wellbeing of cats and promoting better relationships between cats and their carers around the World.
We wish them all the best in the challenge to select the winners from the excellent submissions. We can't wait to celebrate the winners with you all on the 25th November!
Save the date to join us at the virtual event!