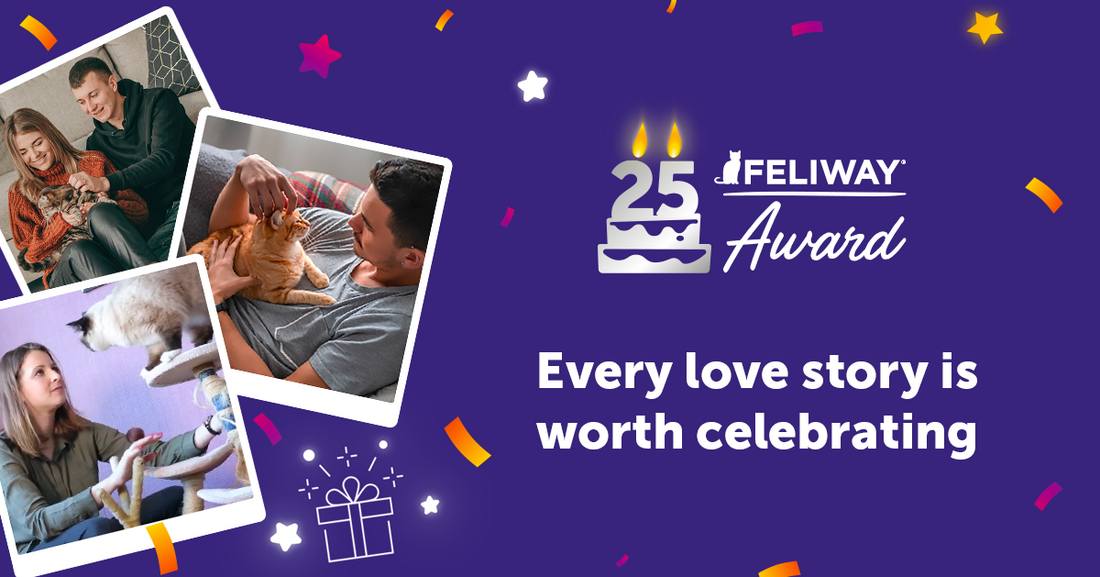 25 Years of FELIWAY: Discover the finalists!
'Happy Together' for 25 years! We look back at 25 years of FELIWAY helping cats and their human families live 'Happy Together', and have invited you and your furry friends to celebrate with us!
Thanks to all the participants of the FELIWAY 25 Awards!
Many Amazing stories of Cat Parents and Cat Professionals have been shared and the public voted for the preferred ones. 
Here are the finalists for the United Kingdom:
Cat parents category:
Cat professionals category:
If your story is not selected, many other activities will be proposed through the FELIWAY community.
Stay tuned! We will share the 2 country winners videos on the 29th of October! 
We're delighted to announce the National Winners for the UK take a look!
Join the celebration on 25 November at 6:30pm (GMT) for our International Cat Lovers Event!