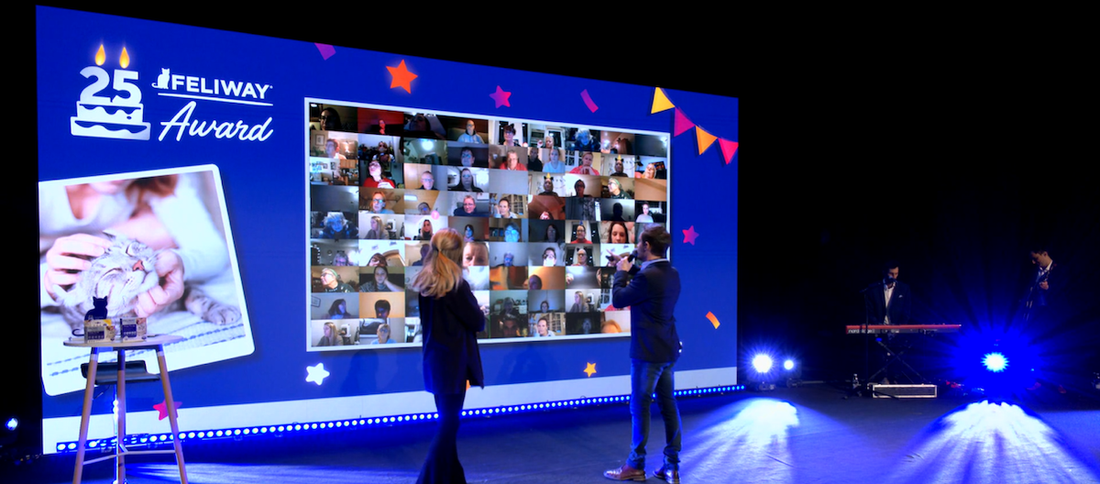 Missed the FELIWAY 25 Cat Lovers Show? Access recording here!
Last week, we hosted the first Cat Lovers Show to celebrate the FELIWAY25 Anniversary. We hope all of our attendees had a great time, it was fantastic to host so many cat lovers, and receive so many great answers from the quiz!
Hosted by David Lantin & Amy Hamilton, the Show included:
Lovely emotional cat stories from the FELIWAY Community
Questions and Answers about cats with Dr Laetitia Barlerin, the famous french veterinarian
Video messages from the Jury members
FELIWAY25 Awards International winners announcement for each category:

Cat Parents: '

Gizmo and Lisa'

Cat Professionals: '

Cats Only'
If you missed out, don't worry! You can now access the full FELIWAY 25 Cat Lovers Show  recording on YouTube, just click here:  
The quiz was only available during the live Show - check the game rules here.