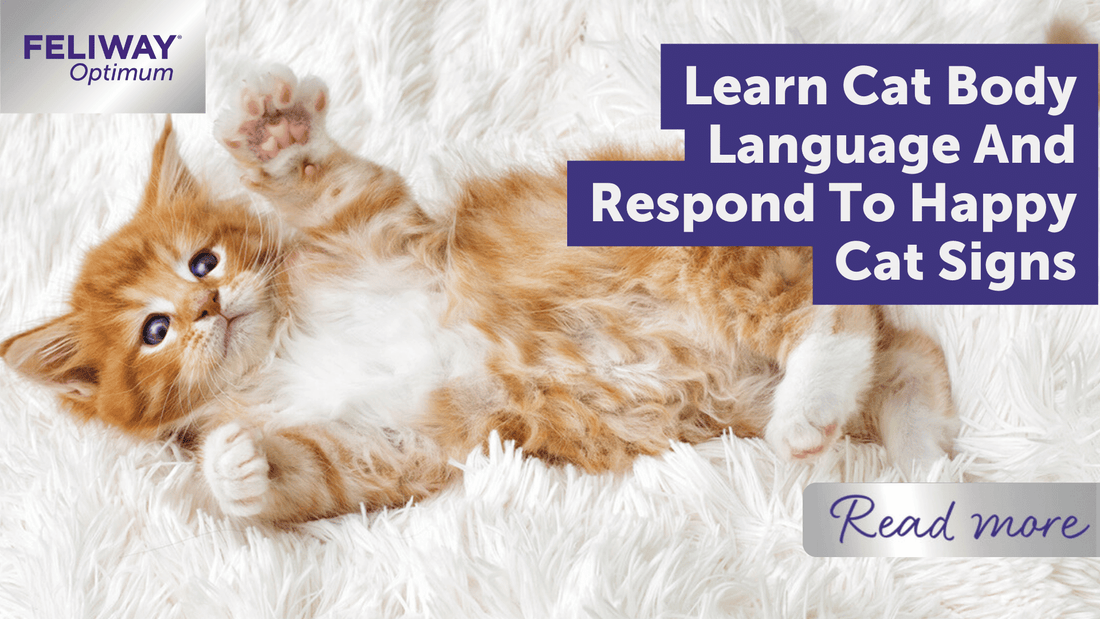 Learn Cat Body Language And Respond To Happy Cat Signs
Cat body language tells you a lot about their mood, thoughts and level of comfort. Being able to read the signs from you cat helps you have a closer relationship with your cat. Our top tips and advice for a happy cat include all of their essential resources and where to put them to ensure your cat is purrrfectly happy. 
See this teaser video by the experts at International Cat Care on how to read cat body language.