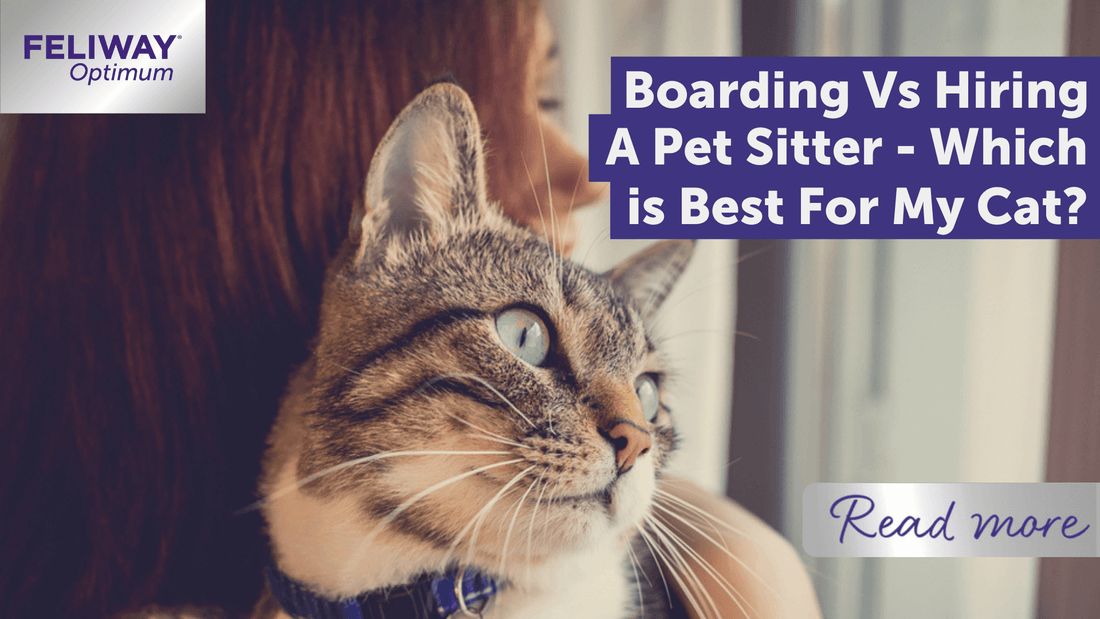 Boarding Vs Hiring a Pet Sitter - Which Is Best For My Cat?
The sun's out, it's that time of year when you're going away for a well earned break or a weekend away. That
often means leaving your feline friend behind.
Dr Nora Grant, who was owner and medical director of Cat Haven Veterinary Clinic for 20 years shares her top tips as to where your
cat can go while you're away. Read on for expert advice and how to feel reassured that your cat's in
 the best hands, outside of your
own of course..
Should I leave my cat in a boarding facility?
It depends on your cat's personality, and other factors, such as, how long they will be in the cattery, how well they usually react to be taken out of their home environment etc.
Cats are individuals; they have their own likes and dislikes. Generally, cats dislike changes within their environment. Leaving their home can be intimidating; everything they know changes, and they do not know that you'll be back to pick them up. Some cats are more sensitive to this and a change of routine from their owner can cause a lot of discontent.
Other cats are much more adaptable, will tolerate it better and begin to feel more relaxed and comfortable in their new environment after a short period.
Your decision may be influenced by the boarding facilities near you. Make sure you take the time to go and visit the businesses beforehand to see their facilities and ensure you are happy for them to care for your cat. Discover our 7 Top Tips for the Puurfect Cattery Stay for Your Cat. 
Ideally cats should not be able to see each other from their living area as this can be extremely unnerving. Frosted glass may be used but cats can still identify another cat through most frosted glass. Ideally any barriers which face other cats should be solid and opaque.
When scared, cats like to hide. The boarding facility should provide at least one hiding place for cats, to give them the ability to cope with the recent change of environment. It also helps to bring a blanket from a bed the cat regularly uses at home, to maintain a familiar scent and help them feel more secure.
If your cat has any medication or other special requirements, make sure you discuss this with the staff to ensure they are able to accommodate the cat's needs. Your cat will also need to be fully vaccinated prior to boarding, and they will ask for proof.
What are the alternatives to boarding?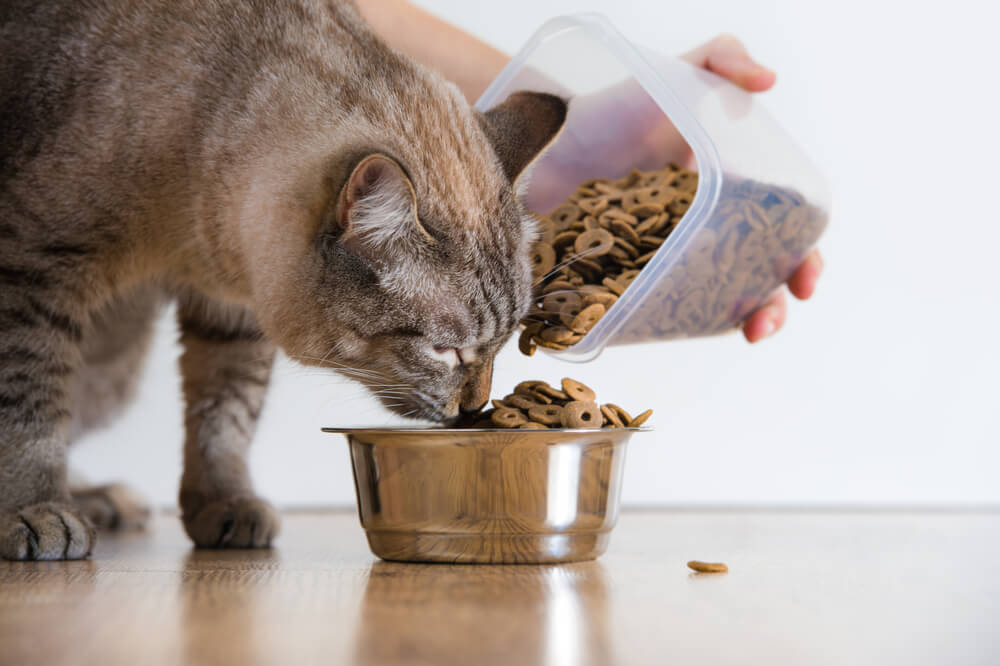 The most common alternative is a cat sitter. This is someone who will care for your cat in your house. Often this could be a family member or a friend, but there are many people who offer cat sitting as a paid service.
A cat sitter may stay at your house, however often they will arrive at your house twice each day to feed your cat, clean their litter box, provide fresh water and spend quality time with your cat. Typically morning and evening works well for most people (and cats), as they feed their cat and give them attention in the morning, and do the same in the evening after work.
This also ensures that your cat is not left on their own for extended periods of time.
If I choose to use a cat sitter, what can I do to ensure they are fully equipped to look after my feline?
You want to feel comfortable with the person who is taking care of your cat. This is easier if it is a family member or friend. Often cat sitters are recommended by friends or through your local vet, which gives you peace of mind. Ideally your pet sitter will have insurance.
 Find out whether the sitter will groom or spend time playing with the cat using toys. These are all important parts of cat care. Interactive play is key to keeping them stimulated while you're away.
What do I need to do if I hire a cat sitter? 
It's important you provide the cat sitter with everything they might need to look after your cat. Ensure they have the details of your regular veterinary practice, in case your cat unfortunately requires a trip to the vets. Provide them with all the information to contact you in case of an emergency.
Ensure that you have all the supplies required for your cat throughout the time you're away. This would include food, litter and any medication your cat may be receiving. FELIWAY Optimum can help your cat cope with these changes in their routine, providing enhanced serenity for 30 days.
If you are only going away for a short break, you can use FELIWAY Help! that provides calming pheromones for 7 days.
It's really important to tell the cat sitter as much about your cat as possible, in terms of their habits, personality, likes, dislikes, regular routine and medical problems. For some cats it might be normal to vocalise often, for other cats this may indicate a medical or other concern. Unless your cat sitter knows what is normal for your cat, they may miss something important. All of this information should be written for the cat sitter to keep, as it's very unlikely they'll be able to remember it all.
How do I know what is best for my cat?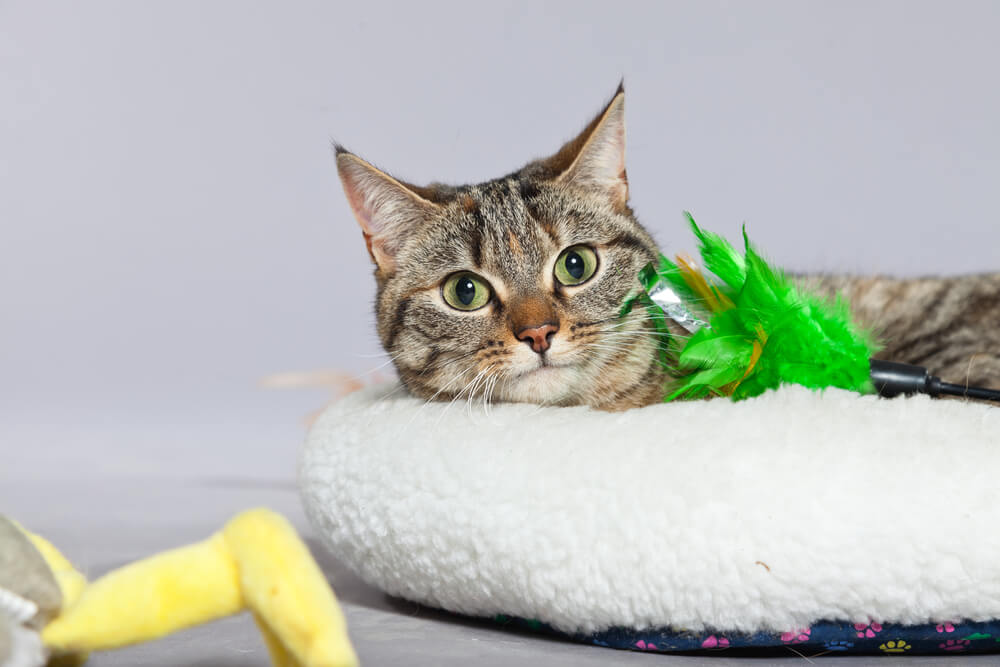 You know your cat better than anyone. Change can leave your cat feeling less than content, particularly changes of environment. Generally, boarding is less appealing than employing a cat sitter, as everything they know around them changes.
By making the right choices for your cat while you're away you'll be able to relax and enjoy your holiday. And remember, part of any good holiday is the joy of returning home to see your beloved cat, who will be over the moon to see you.