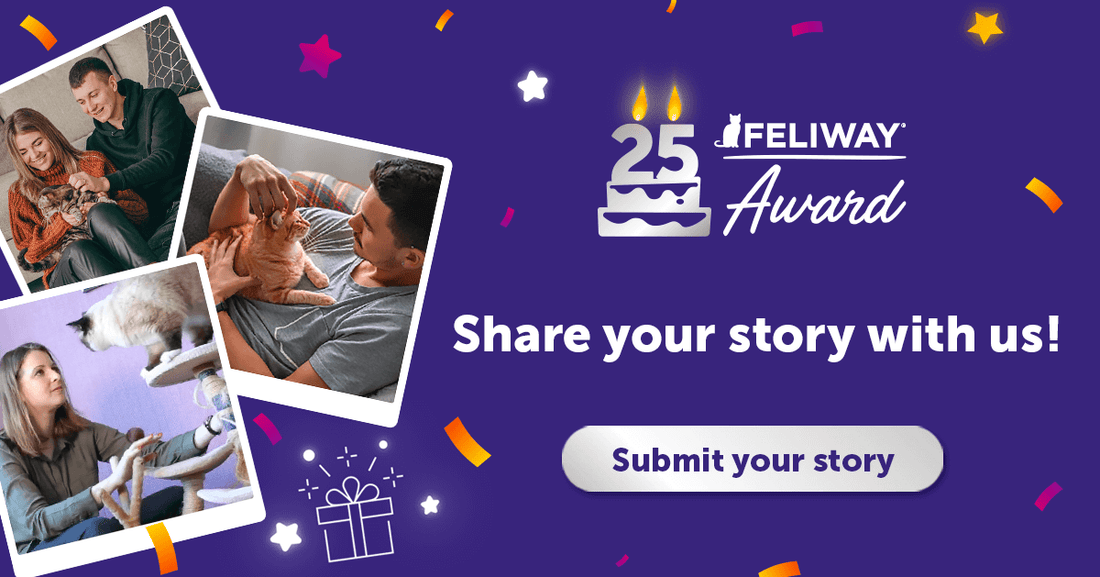 25 Years of FELIWAY! Let's celebrate!
'Happy Together' for 25 years! We look back at 25 years of FELIWAY helping cats and their human families live 'Happy Together', and invite you and your furry friends to celebrate with us!
This amazing Anniversary milestone is definitely worth celebrating! We are proud of our journey, and would like to reflect, share our story with you and invite you to celebrate with us!
The FELIWAY Journey, to date
Over 25 years ago scientists and vets noticed that cats did not urine spray on areas they had previously rubbed with their face. This fascinating fact led to research to discover what was left by cats on these areas.
In 1996 we produced FELIWAY Classic Spray, which was the first product that emulated this facial rubbing secretion; it was developed to help calm cats at home and reduce their stress whilst on-the-go.
The FELIWAY team aims to continually develop and improve products. Spraying the environment with FELIWAY Classic Spray daily is time consuming, so the research team looked for a way to increase the efficacy of the message. This work led to the development in 2001 of FELIWAY Classic Diffuser; it's user friendly, as you just plug it in and leave it to do its work!
Never wanting to rest on our 'innovative' laurels, ongoing research led to the production of FELIWAY Friends Diffuser in 2016, which helps to reduce conflict between cats living together, and prevent signs of fighting, chasing, blocking and staring. When used continuously it helps to maintain constant harmony between cats in the home.
And then, in 2020, we saw the exciting arrival of FELIWAY Optimum! Innovation is always at the forefront of our veterinary scientists' minds, and in this video Professor Patrick Pageat describes why this newly developed Feline Pheromone Complex, FELIWAY Optimum, brings serenity to our cats.
This new Pheromone Discovery provides a message of reassurance and enhanced serenity to all cats, helping them feel more comfortable and secure in their home, and promotes more harmony between cats living together. FELIWAY Optimum makes your cat happier and your relationship with your cat even better!
25 Years of Celebrating!
Of course our anniversary celebrations aren't just about us - we're also celebrating 25 years of your success stories with your purrfect friends! Over the years we've seen so many of you and your cats feeling 'Happy Together'! Now that's something to celebrate!
Here are some of your wonderful success stories:
FELIWAY Friends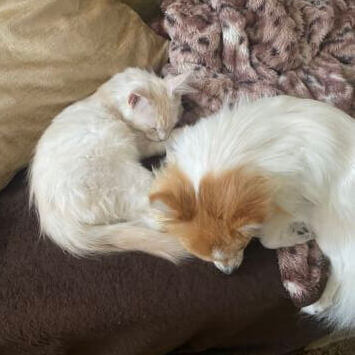 SIMBA, 6 YEARS OLD
We used FELIWAY Friends to help our beautiful cat (Simba) and our gorgeous dog get along, as you can see from the picture they're now best friends.
FELIWAY Classic
TOOTSIE, 10 YEARS OLD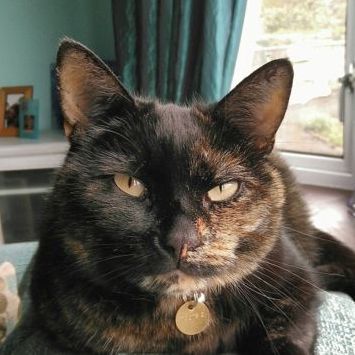 A new cat was in the area, terrorising my cat. Tootsie was showing signs of distress; anxious when going in the garden, overgrooming, nervous and hostile towards me. I bought the FELIWAY Classic diffuser which I have used with my previous cat. Within a few weeks Tootsie was back to her affectionate, confident self. She is much more relaxed when in the garden too. As the new cat is still in the area, I will continue with FELIWAY for the foreseeable future.
NEW FELIWAY Optimum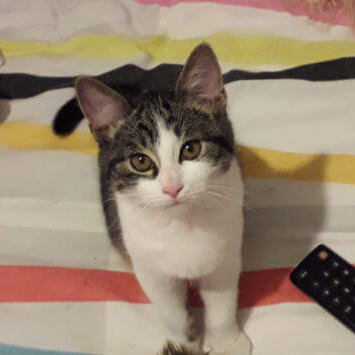 PAF, 2 YEARS OLD
My cat was more relaxed when visitors came over.
FELIWAY: veterinary recommended!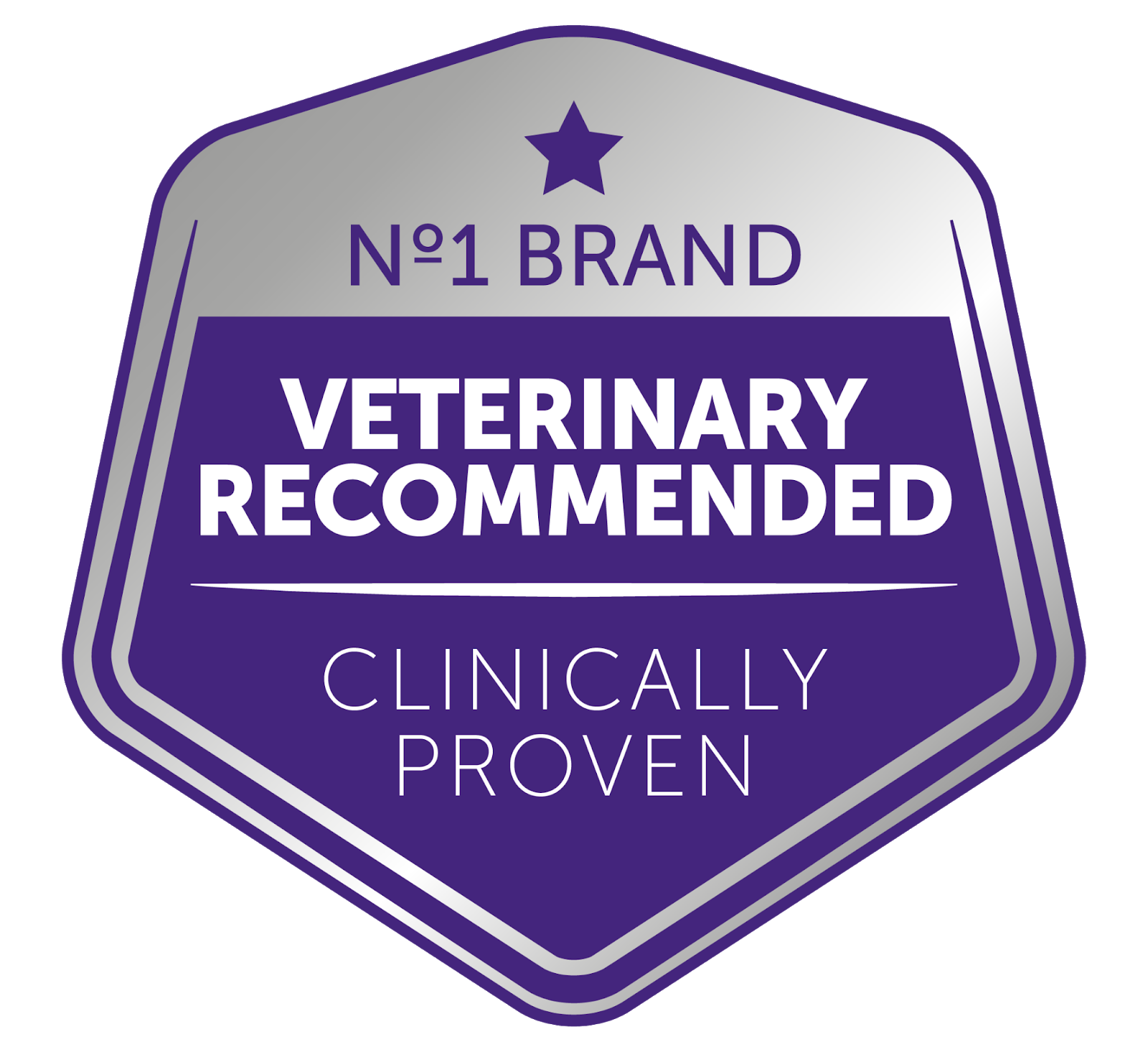 We've also seen 25 years of FELIWAY being used and recommended by vets. FELIWAY has been shown to be effective in numerous clinical studies published in reputable scientific journals and presented at international conferences. FELIWAY is used in many clinics to create a cat-friendly atmosphere.
Looking to the future!
FELIWAY has been helping cats and cat lovers live 'Happy Together' for 25 years, and it's just the beginning... More than 14 million cats worldwide have benefited from FELIWAY and that's set to rise alongside the growing popularity of cats worldwide! New products will also come along in the next 25 years for sure!
So, let's Celebrate Together! Enter the FELIWAY 25 Award!
Everyone loves a love story! We'd like to invite you to get involved and help us celebrate 25 years of FELIWAY! Any cat lover in each participating country can participate to win great prizes in one of the two categories.  The categories are:
Cat Parents
Cat Professionals
Step One
Share your cat story with us, along with a photo of your kitty or your cat friendly workplace.
Your stories will be displayed on our FELIWAY 25 Award page and the public can click on their favourite stories to vote.
We have some Tips to Take Great Pictures with your Kitty that may help!
The stories with the most votes in each category will be selected to go into the next round.
Step Two
If you are selected, you will be asked to send a video of you and your cat(s) at home, or in your professional environment.
A jury of professionals will select the winner of each category from these videos in each participating country.
Each country's winner will participate in the final International Award with a top prize of £2,000!
The FELIWAY team is looking forward to discovering your great stories! Good Luck!