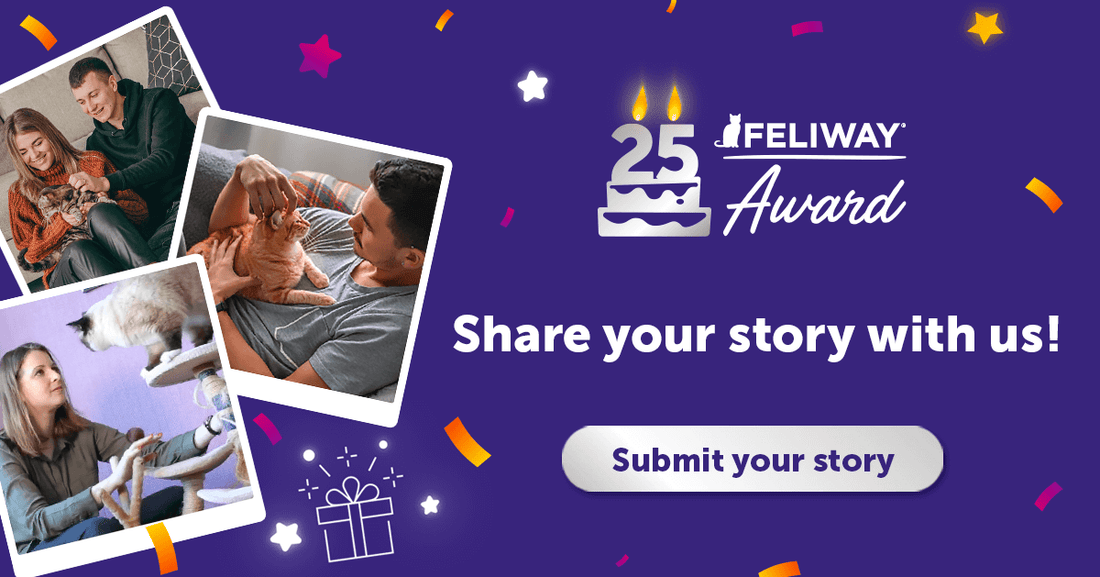 Join the celebration: FELIWAY 25 Award!
'Happy Together' for 25 years! We look back at 25 years of FELIWAY helping cats and their human families live 'Happy Together', and invite you and your furry friends to celebrate with us!
Cat lovers stories
Hundreds of stories, from around the world, have already been shared to celebrate 25 years of FELIWAY!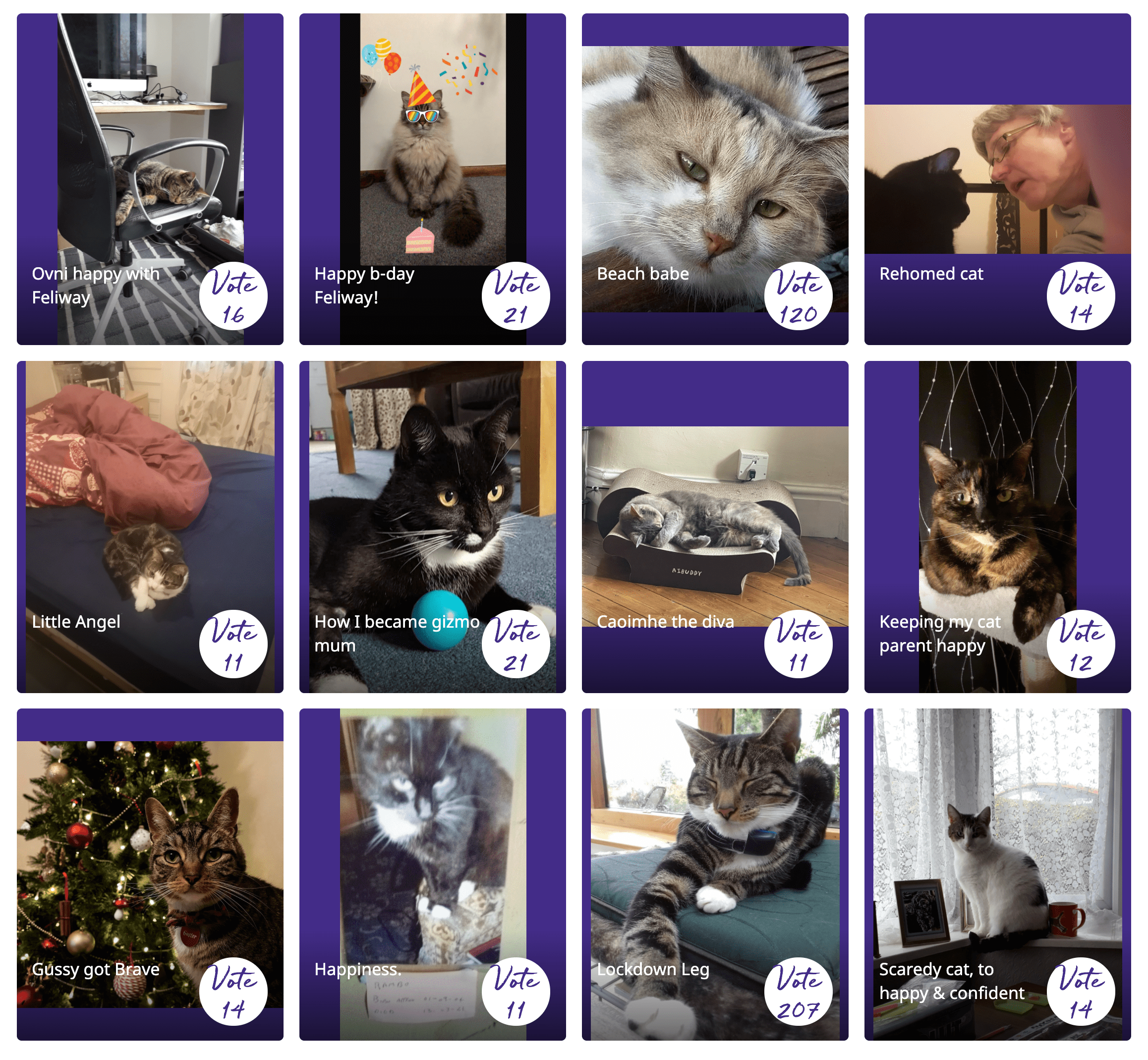 You still have a few weeks to join the Award in one of the two categories:
Happy Cat Parent
Happy Cat Professionals
 If you are not able to share your story you can still join the celebration by voting for your favourite one! 
Feline professionals are celebrating with us too!
FELIWAY has been changing the lives of cats for the better, for the past 25 years.

It has been wonderful to receive messages from feline experts telling us about their experiences with FELIWAY and how FELIWAY supports the cats they care for. This video is a complication of their messages we're excited to share with you.
We are delighted to be celebrating FELIWAY 25th anniversary and we would like to thank all of the cat lovers and passionate scientists who have made this possible.