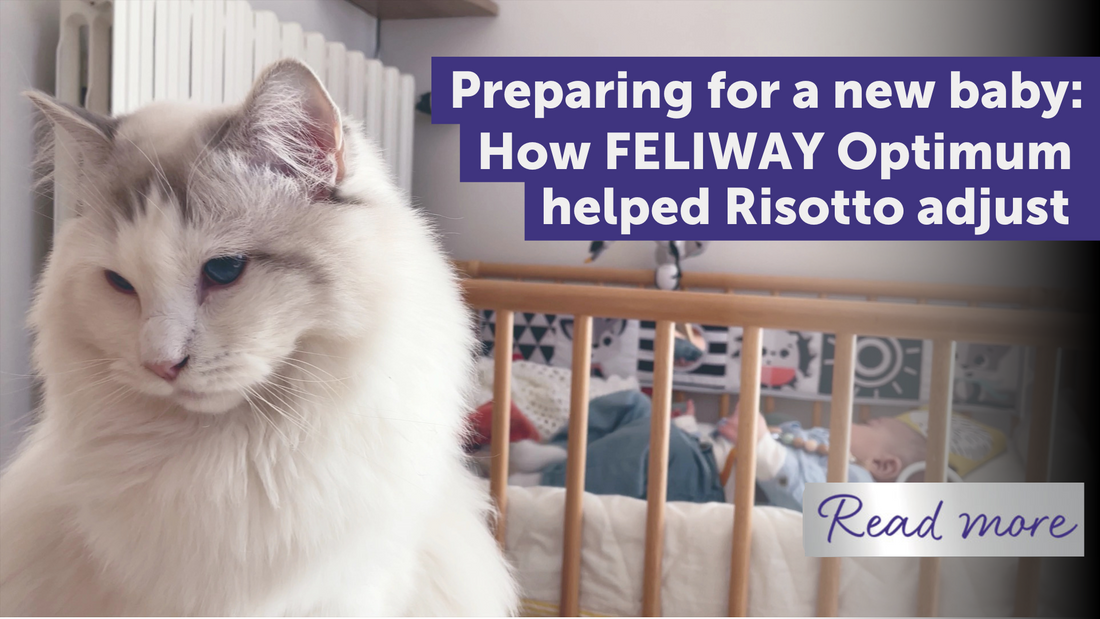 A True Story: How FELIWAY Optimum helped anxious cat, Risotto, cope with a new baby
Introducing a baby into the family is a big adjustment for everyone, especially our furry friends. We spent some time with Aurore and Fabien, their anxious cat, Risotto, and their newest addition, baby Martin, to see how FELIWAY Optimum helped restore their family unit again. 
"Risotto is a little cat that has been anxious since birth. The real problems started when Martin was born"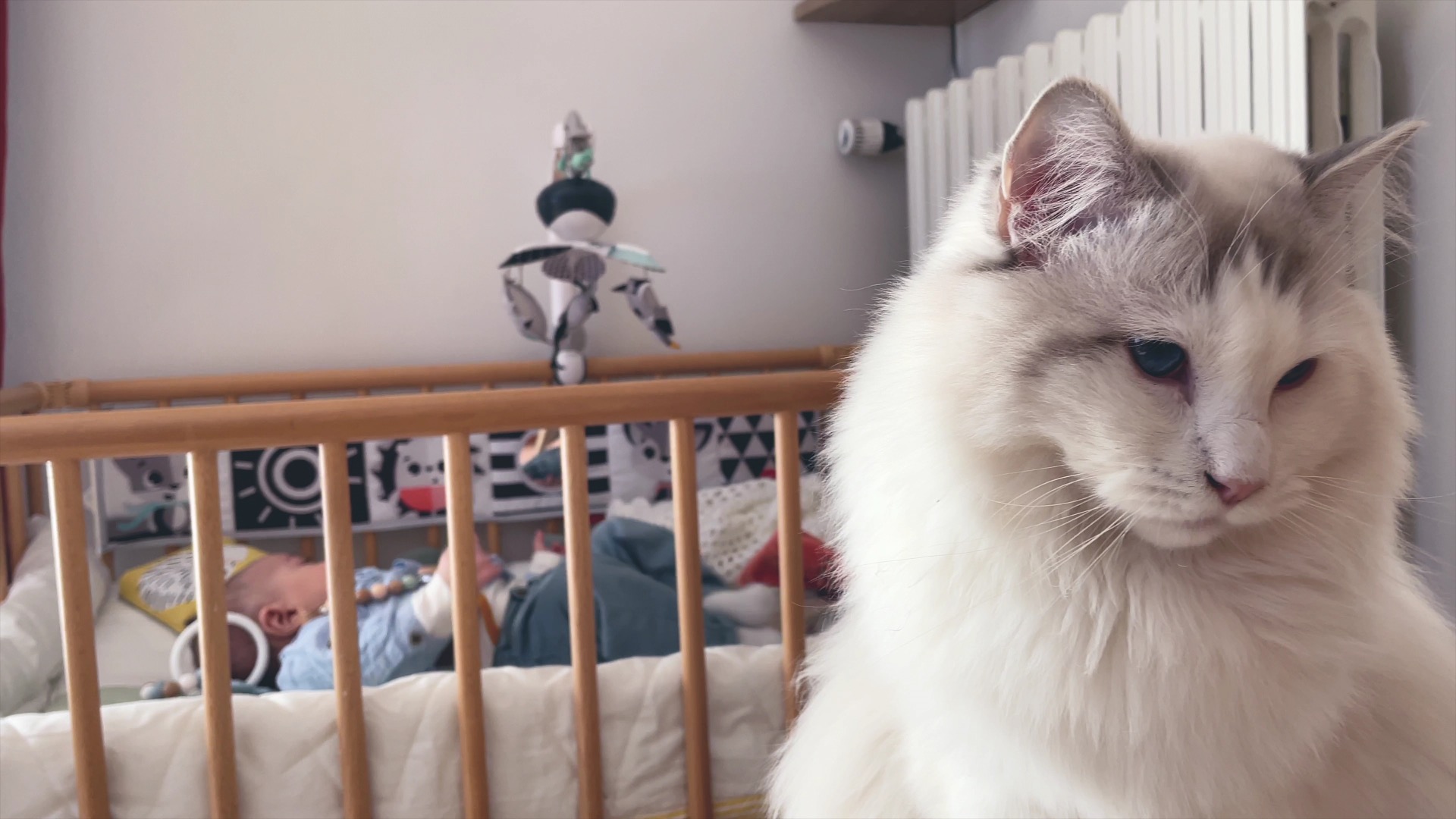 Cats like stability and routine, a baby brings new smells and sounds and are usually accompanied by an increase in visitors wanting to meet the newest addition. Risotto found it hard to adjust to these changes and was showing signs of stress.
"He was depressed, sleeping all day. He didn't feel like playing with us anymore. We noticed he was also eating less."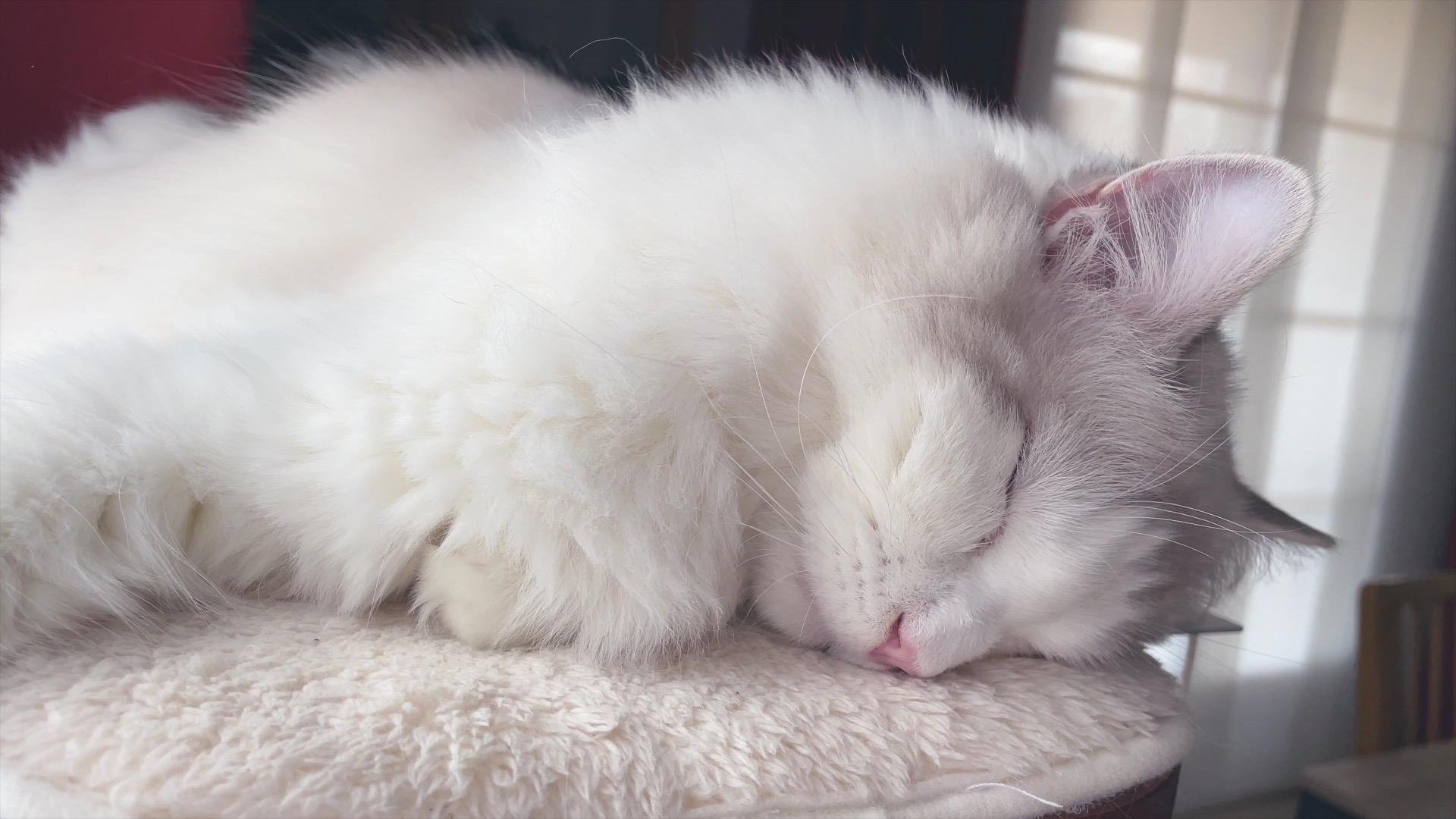 Aurore and Fabien starting searching for a solution to help Risotto feel comfortable at home again. After being introduced to FELIWAY Optimum at a local petshop, they saw a significant improvement in Risotto's mood and now he even approaches baby Martin for the occasional sniff.
"Our cat was a lot more relaxed, he started eating and playing again. Recently it's been going really well with Martin. He comes to smell him and check in with him... by using FELIWAY Optimum we got his spark back... We are so happy that Risotto is a happy part of the family again!"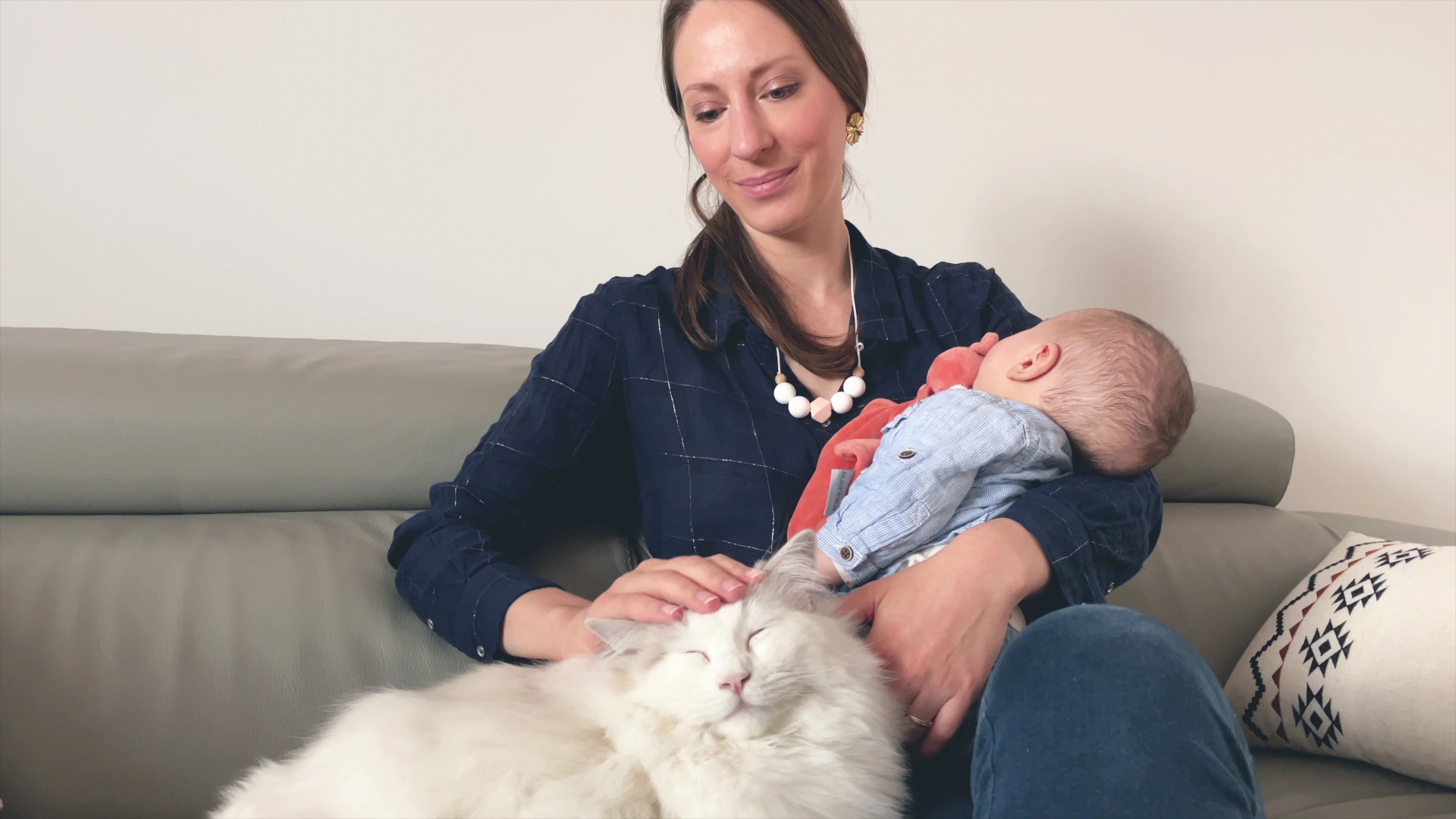 FELIWAY Optimum uses a new Feline Pheromone Complex to solve all common signs of stress for enhanced serenity. You can watch the full video of how FELIWAY helped Risotto get his spark back here!
If you are preparing for your new arrival, take a look at our 9 tips when introducing cats and babies.